Civil and Structural Design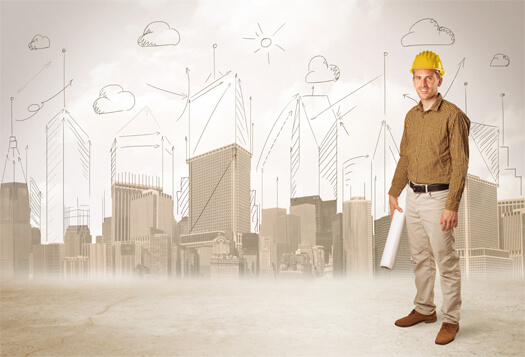 Structural design of any building viz. factory, warehouse, office or residential, ensures safety of human beings working in the building or premises. A simple roof frame or RCC structure design of building must consider static and dynamic loads, environmental conditions, wind speeds, seismic requirements and strength of materials for it to stand tall and provide safety to human life.
With more than Three Decades of experience in designing all kinds of structures, we are here to take care of all your Civil and Structural design needs.
Our expertise lies in not only structural design, but also in Structural Audit. Whether it is small industrial shade or very big cement processing plant, we can carry out audit of all load bearing structures.
With our detailed audit report and recommendations, you can prolong life of all the structures to greater extent through preventive maintenance.
Our Civil and Structural design capabilities:
Structural design of Beams and roof Trusses
Complete structural design of Industrial Shed or Warehouse
Design of RCC structures
Structural Audit and detailed report with recommendations